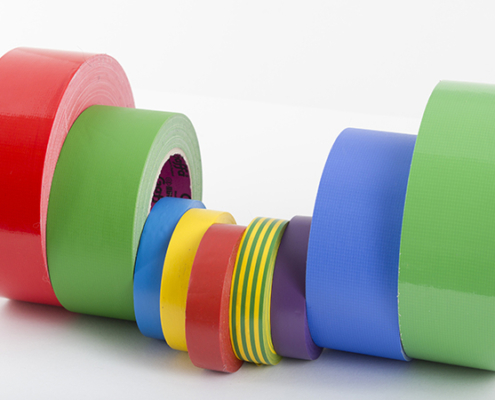 Tapes often look very similar to each other but they all have unique properties that make them ideally suited to many specific types of applications. To help the end-user make an informed decision about what tape to use, simply ask these essential questions.
Determine the application
What is the application?
Determine the surface
On which surface will the tape be applied to?
Determine the tape performance
Will the tape be applied to a rough or smooth, irregular or curved surface?
Will the tape be used indoors or outdoors? Or both?
Will the tape need to perform at extreme hot or cold temperatures?
Will the tape be in contact with humidity, water, UV light or chemical substances?
Does the tape need to support any weight?
How long does the tape need to adhere to the surface? (permanent, removable or reposition-able adhesive)
Does the tape need to peel clean?
Determine additional needs
Are there specifications you need or are required for the job such as Military or UL approval?
What is the most important criteria of the tape?
What does your current tape not do which you would like it to do?
Discover our professional quality adhesive tapes and choose the product that best meet your needs.
https://advancetapes.com/wp-content/uploads/2021/01/logo.png
0
0
webmaster
https://advancetapes.com/wp-content/uploads/2021/01/logo.png
webmaster
2021-01-25 20:47:38
2021-01-25 20:47:38
Tape Tips: Choose the right tape for the job