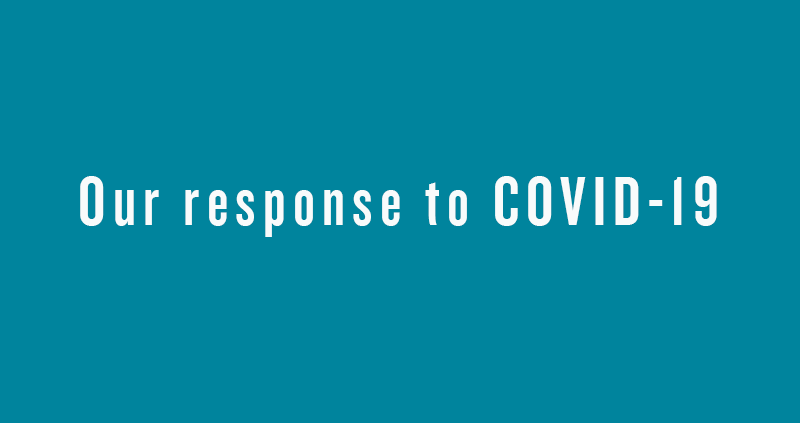 For Advance Tapes safety of our staff has always been a priority. We have always been committed to making sure that our team adheres to health and safety rules, however the outbreak of COVID-19 posed a very new challenge for our manufacturing plant.
Mike Ayres, CEO of Advance Tapes said: "When we assessed the impact of the Coronavirus lockdown on our business it quickly became apparent that the best way for us to get through the crisis was to continue to operate. So we immediately set about taking all of the necessary steps to keep the business running safely and in line with the new rules."
Advance Tapes manufactures products which have been crucial for critical industries. Our lane marking tapes are used in supermarkets and hospitals as social distancing measures, our double-sided tapes were used by The Royal Mint to produce visors for the NHS workers.
There has been also and increase in demand for our foil tapes which help maintain air conditioning systems in hospitals in Spain.
"Social Distancing will only work if we follow the same rules and at Advance we introduced social distancing measures in March, as soon as the lockdown started. It was important to create an easy, visible system of information that all our staff could understand and adhere to", says Neil Wheatley, Cell Leader at Converting Site.
Our premises were marked out with our own tapes (AT8 Lane Marking Tape and AT8H Hazard Warning Tape) to ensure that our staff could adhere to the new rules. Restrictions in the numbers of staff were introduced around machines, at the entrance to the factory, at clocking points, toilets, and in the canteen, allowing only one person within the marked space at time.
One-way lanes were also created to make it easier for the staff to keep the recommended distance. We have also appointed Social Distancing Champions, members of our production team to ensure enforcement of the guidance. Staggered entering at shift start times was implemented and all employees were advised to wait outside or in their cars until the previous shift had left the building.
While all this was going on in the factories, all of our office-based staff were being equipped with all the necessary tools to be able to work from home, representing a huge change in the way that many of our staff were used to working.
To reinforce the messages about maintaining the safe distance and good hygiene practices, we also used signage and floor graphics throughout our premises. We have installed hand sanitiser dispensers at any access point across our site and the staff has been provided with PPE equipment such as masks and gloves.
Will Holland, Production Manager: "We are asking our staff on a daily basis how they are feeling and whether they feel comfortable to come to work and the feedback I have received so far is very positive. And I feel that as a company we have been handling it very well."
Additionally, in October we have introduced a mask policy so that all employees need to wear a mask on site when they are not at their work station.
All the work that has been done at Advance to protect the members of the staff became an inspiration to create a product which would help other businesses operate safely. This is how the idea of social distancing kits was born. You can read more about our cooperation with Viking Signs in our previous blog. Find out how our Industrial Social Distancing Kit and our Retail Social Distancing Kit can help you keep your staff, visitors and customers safe.
https://advancetapes.com/wp-content/uploads/2021/01/Tape-Talk-pic-11.png
600
800
webmaster
https://advancetapes.com/wp-content/uploads/2021/01/logo.png
webmaster
2021-01-14 21:14:51
2021-09-03 10:59:02
Our response to COVID-19